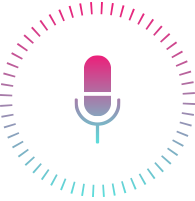 Accurate. Timely. Guaranteed.
Welcome to Atlanta Transcription, A local transcription company with a global reach.
As the premier transcription service for Atlanta professionals, business, and government agencies, our company transcribes important audio and video files to text format for all industries. Whether you simply need a quick conversation of a recent patient interview or research presentation, Atlanta Transcription can assist. Our firm stands above the rest in this market because we only work with experienced staff in the United States. With nearly 17 years of experience on average among our team members, we can provide your organization with dedicated quality assurance and support. Make the call today and discover the difference in quality and service experience. We are standing by to show you how we are a premier choice for transcribing your content.
100% US-BASED TRANSCRIPTION SERVICES FOR ATLANTA BUSINESSES
You deserve reliable and accurate virtual scribe services that offer a seamless customer experience and make your satisfaction a top priority. Atlanta Transcription achieves this high standard in many ways, including our only relying on US-based transcribers to complete our clients' projects.
READILY AVAILABLE CUSTOMER SERVICE
Don't choose transcription services with limited customer service availability. Choose a company that treats every inquiry and concern with genuine care.
PROJECT SOLUTIONS TAILORED TO YOUR SPECS
Get the scalable transcription solutions you need to quickly turn around important audio/video conversions that are accurate and reliable. Whether you need ongoing EHR support or have a one-time interview to be transcribed, our extensive network of US-based typists can help.
Need audio or video files transcribed?
Trust us to get it processed!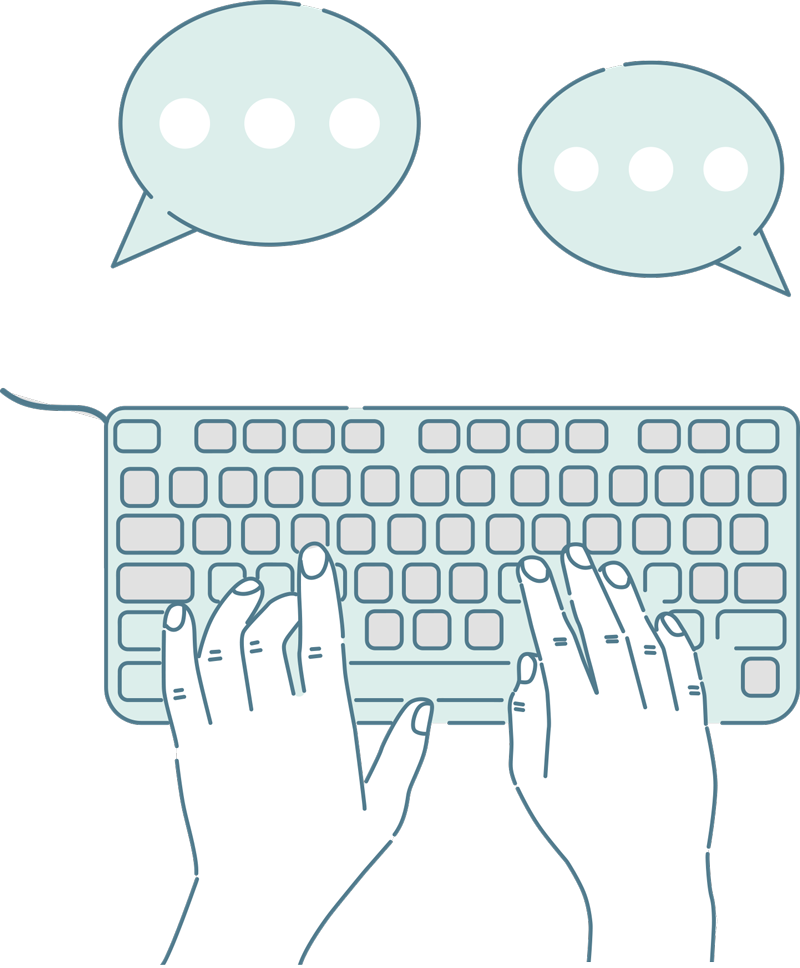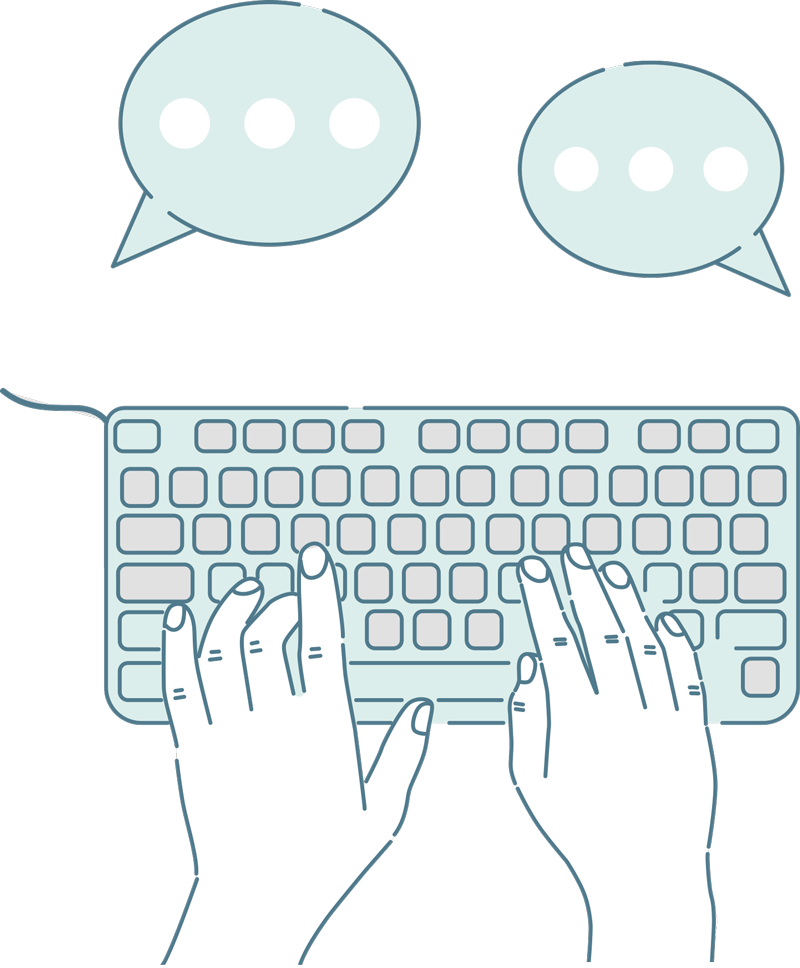 ATLANTA TRANSCRIPTION IS READY FOR ANY PROJECT YOU HAVE
If you need audio converted to text from city board meetings or a sales presentation, you can rely on our transcribers to get it done. Learn more about the many industries we serve every day.
ONLY THE BEST US-BASED TRANSCRIBERS WORK FOR US
A frequent issue customers tell us about other transcription services in the Atlanta area is the error-filled results they receive. Our firm learned long ago that the only way to produce the best quality results is to use experienced transcribers based in the United States. With an average 17 years of experience across numerous market sectors, our team members bring a level of quality and professionalism you won't find elsewhere.
TRANSCRIPTION RESULTS THAT MEET YOUR EXPECTATIONS
Trusting us to convert your video and audio content to accurately transcribed documentation is our specialty. We understand how important this information is to you and use a triple pass inspection method to eliminate annoying blanks, unclear wording, and other troublesome errors.
GET YOUR FILES TRANSCRIBED QUICKLY
Our clients rave about how much time they save when using our transcription services. Most projects are completed in under 48 hours. For those with urgent requests, we also have expedited options available.
AFFORDABLE UPFRONT PRICING
How much your project will cost to transcribe should never be a mystery. At Atlanta Transcription, we provide all of our clients with upfront pricing from the start.
CUSTOMER SUPPORT 24/7
We mean it when we tell our clients that they are our top priority. If you have any questions or concerns regarding your project or our services, you can reach our support staff 24/7.
GET REAL-TIME EHR UPDATES
Our secure Remote Scribe technology brings you to the future of EHR transcription. Enjoy quick updates in real-time of your EHRs so that you have more time to spend on your patients.
COMPATIBILITY WITH MOST EHR SYSTEMS
Worried that our live note charting won't work for you? Learn how our seamless integration technology could begin streamlining your current documentation workflow in your existing EHR network.
CUSTOMIZE YOUR MEDICAL TRANSCRIPTION SOLUTIONS
The uniqueness of your medical office means you need more than just cookie-cutter solutions for your business. All of our transcription services for Atlanta-area medical offices can be custom-tailored to your documentation needs.
ENTERPRISE-GRADE SECURITY
The bedrock of any business in today's technologically driven industries is data security. This is especially true for companies providing virtual scribe solutions that handle sensitive information. We are not only HIPAA-compliant, but we use encryption through AES-256 technology that is end-to-end. Every letter of your patients' data is transmitted through multi-factored authentication and is de-identified.
DISCOVER THE ATLANTA TRANSCRIPTION DIFFERENCE TODAY
Ready to discover how our virtual scribe solutions are the premier choice for your audio to text transcription needs? Try us out risk-free for 30 days!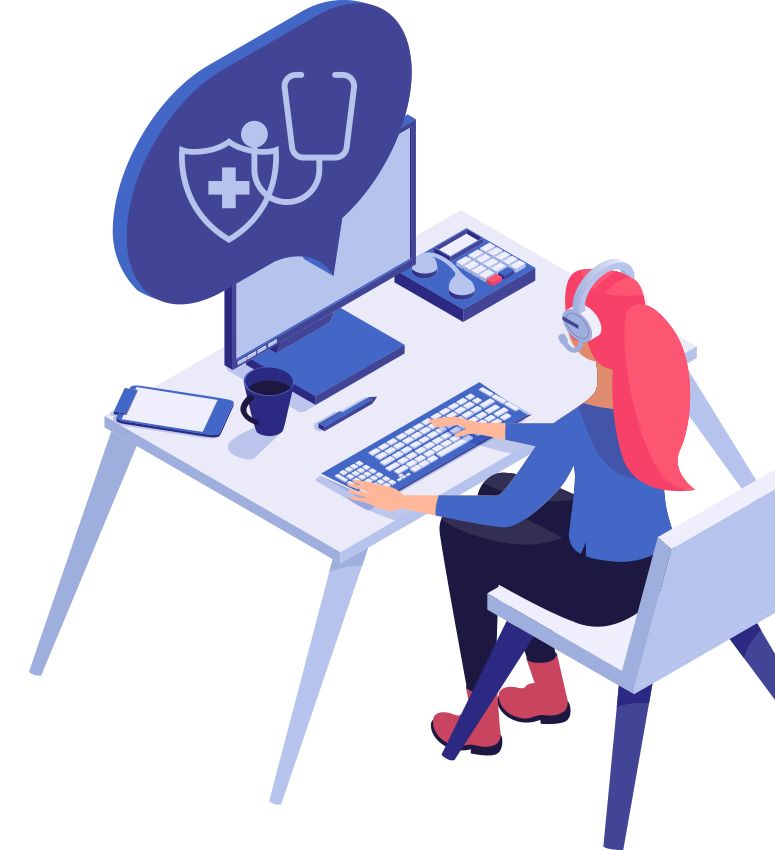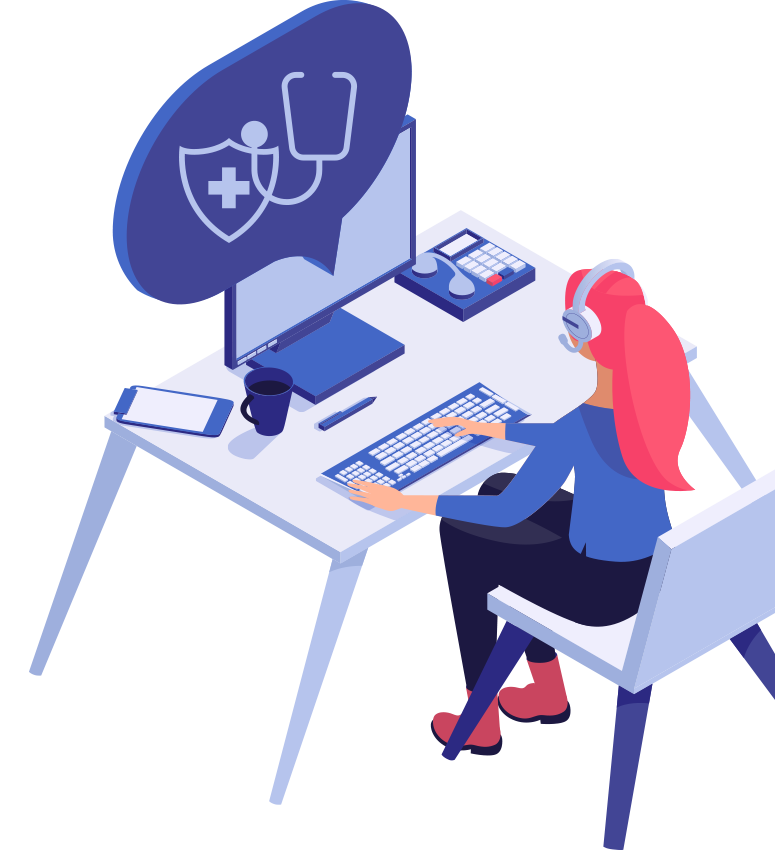 FREE GUIDE FOR MEDICAL PROVIDERS: NAVIGATING DOCUMENTATION SOLUTIONS
"The turnaround time is phenomenal. The staff are friendly, courteous, and are quick to respond to any issues you may have. I highly, highly recommend this company for any of your transcription needs."
Cindy W.
Medical Secretary
Berkshire Orthopedic Associates
★★★★★
"They have excellent customer service! I highly recommend them! We have been using their service since 2005!! I would give them a five star review for impeccable service."
Suzanne B.
Office Manger
Physicians Medical Rehabilitation Associates
★★★★★
"We have been working with Princeton Transcription* for a few years. Princeton is our first choice for all of our transcription needs. Their quality of work and quick turnaround time is perfect for our needs. We are very happy working with Princeton!"
Marisa K.
Project Logistics Manager
Human Factors MD
*Princeton Transcription (PTI) is our parent company.
★★★★★
"Coordinated Medical Network has been doing business with PTI* for 15 years. We have always been very pleased with their services. They always go the extra mile for us and are very pleasant to work with."
Coordinated Medical Network
*Princeton Transcription (PTI) is our parent company.
★★★★★
"Princeton Transcription, Inc.* is a solid transcription service that delivers accurate results with an excellent price. Turnaround times are superfast and the account managers are incredibly professional. Highly recommended!"
Heather H.
Office Manager
Donald R. Counts, M.D.
*Princeton Transcription (PTI) is our parent company.
★★★★★
"As a customer of Princeton* well over 12 years I can tell you for sure there isn't anyone out there better. I have been in the medical field for 35 years and have utilized many companies, this one is top notch. You can't go wrong with this company. I have nothing but respect for the way they run their business."
Kim S.
Office Manager
Stuart J. Gordon, M.D.
*Princeton Transcription (PTI) is our parent company.
★★★★★
I like what I'm seeing but am not sure how to begin.
To get started, we recommend getting a quote. Just send us your project request, along with the files to be transcribed and your payment details. Most simple projects will receive a response in less than a business day. If your project is more complicated (has multiple speakers or significant volume), we can set up a discovery call instead. This helps us get the full scope of your project and explore the elements of your order needing special attention. Once we complete this step, our team will send you an estimate. If you agree, then we can draw up a contract, schedule a meeting with your team of transcribers and get your assignment taken care of right away.
Do you have set service rates?
As mentioned before, we believe in upfront pricing. Typical projects range between $1.99 and $2.99 per minute. This competitive pricing varies based on the different needs of your project. For example, if you have several speakers or require a specific level of quality. For those who have larger volume requests, we have some discounts available. Legal transcription requests that need certification statements start as low as $30 per man-hour. Our company prides itself on offering fair pricing, and we make every effort to accommodate our customers in this regard. Even our ongoing EHR documentation support has several pricing structures that are budget-friendly and reasonable. Please
contact us
for a quote.
What sectors do you specialize in?
Currently, almost half of our job orders are within medical and legal marketplaces. Still, since our US-based team of typists are so diversified in their experience, they service numerous industries.
Below are all of the industries we have specialties within:
Medical: 
Legal: 
Business: 
Academic: 
Dissertations
Focus Groups
Media: 
Where can I go for additional documentation?
Will I receive an account manager?
We do provide project teams for many of our clients. We do this to ensure you receive only the best talent for your assignment. Because we only rely on US-based typists and team members, you never have to worry about accuracy or experience. Our project teams often include a client service manager, 1-3 transcriptionists with relevant industry experience, and a quality assurance lead. We are determined to provide you with the level of quality necessary to create satisfactory results and will conduct an initial needs assessment to determine what resources will best achieve this goal.
Who is Atlanta Transcription?
As industry pioneers in transcription services for doctors, lawyers, and other professionals around Atlanta, we are an army of transcriptionists, customer service representatives, subject matter experts, project managers, and quality assurance leads. Every request you send to us gets the full support and dedication you can count on for a long-term partnership that creates scalable solutions for your documentation needs. Atlanta Transcription is a local branch of Princeton Transcription, Inc.
What's the average turnaround time to complete an order?
Most of our US-based typists will complete your audio-to-text conversion in 24 hours or less once given your files. Many times they finish sooner, but ongoing or complex projects can expect to have predetermined deadlines in a service level agreement (SLA) instead.
What level of transcription quality can I expect from your company?
Thanks to our gold-standard quality assurance measures, our transcribers are able to produce a 99.7% accuracy rate for our clients.
Do you ever transcribe for the legal industry?
Yes. Our company acts as a virtual scribe for more than just sales executives and doctors. Many legal firms rely on us to transcribe their recorded deposition or court recordings. We are also able to provide certification statements if needed and perform additional quality control to ensure the accuracy of your results.
Is time-stamping available?
Yes. For $0.20 per audio minute, our transcriptionists can time-stamp your documentation.
Are you able to translate audio from another language?
Currently, we offer transcribing of Spanish audio/video, as well as translation. Reach out to our customer support team for more details.
What steps do you take to secure my data?
Atlanta Transcription only uses the latest and greatest data security tools and best practices to ensure our customers' sensitive information is never compromised while in our care. We do this by using a secure VPN with end-to-end encryption (utilizing AES-256, bank-level technology). You also never have to worry that your data is exposed in overseas transmissions because we only use US-based transcribers and staff for our assignments. More importantly, we have all team members undergo background checking, confidentiality training, and sign required NDAs. We take your privacy seriously and conduct annual internal audits of our security protocols with a third-party agency. This is why we have not experienced any data breaches since being in business.
Does Atlanta Transcription allow the use of non-disclosure agreements?
Yes! Whether provided by you or us, we are happy to provide this additional reassurance of your confidentiality.
What technology do you use to protect my files?
Every audio or video file we receive, and documentation that we transmit to you, is encrypted end-to-end and stored on an AWS-protected server using TLS 1.2 encryption.
Who do I speak to about your privacy policy and security standards?
You can read more about our privacy policy, located here. For additional details on our security and privacy programs, please
contact us
.
Discover why our transcription services for Atlanta businesses and organizations are so popular!
Let's start your project today!
We strive to respond to form requests within 1 business day. For immediate assistance or if you already have an account with us, please contact us at 404-205-8856. Thank you!